Trail Of Tears
August 28, 2011
In my dream I follow the trail of tears,
That will lead me to confront my deepest fears.
I'??m looking both ways,
Where lurking shadows keep me afraid.

I'??m trembling in fear,
Remembering the ones I hold dear.
I know I cannot fail;
Ahead I see the end of the trail.

I see a little girl in tears,
Far away I can feel her fear.
She's surrounded by a puddle of ice cold water,
Starring at scenes of her abusive father.

It looks as though she ha??s lost an important fight,
I reach out my hand to her in fading light,
Wanting to look into her troubled eyes,
To see what her soul has tried to hide.

She cringes away just shy of my finger tips,
I can just barely see her trembling lips.
I gaze into her eyes in shock and see;
That lonely little girl is me.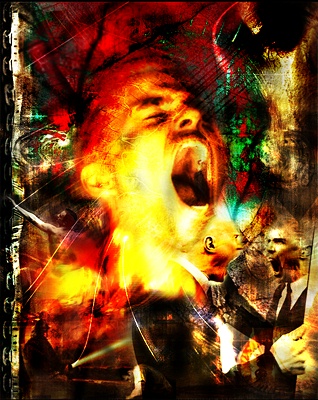 © Mark P., Woodside, NY