A Simple Reminder
August 28, 2011
While nagging problems persist with no end
Situations look bleak, it's hard to pretend
That everything's just fine when really, it's not
Your head and your heart don't agree a whole lot

Despite the frustration, you manage it all
You always get up right after you fall
Realizing it's hard to let go of the past
You work really hard to make the good last

I've seen it all happen, but lately it's more
Trying to be joyful may seem like a chore
I've been where you are and it certainly hurts
When happiness seems to come in short spurts

But helping you cope is all I can do
As our loving God decides to test you
It's all for the best; He wants you to grow
There are a few things that you ought to know:

Trust in the Lord with all of your heart
Your own understanding may just fall apart
Acknowledging Him in all that you do
Will straighten your paths whether crooked or askew

For those who love God, all things work together
For our own good, can it get any better?
He definitely works in mysterious ways
He is so worthy; He deserves all our praise

Ask and it will be given to you
Knock and doors will be opened up too
Seekers will find, and for that very reason
Remember "Ask, seek, knock" season to season

Worrying can cause so much destruction
Not to mention it is a huge obstruction
When thinking of tomorrow, you're far from alone
But each day has enough trouble of its own.

The Lord turns our darkness into beautiful light
He is the One in whom we shall delight
When you lose all control and it gets hard to steer
Ask yourself this: "Of whom shall I fear?"

I love you dearly, each day more and more
I figured you've heard all of this stuff before
But when my emotions act as a blinder
I'm just in the need of a simple reminder.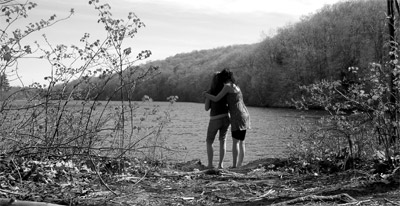 © Paige B., Woonsocket, RI