Dream With Me
August 21, 2011
We're not that far apart,
We're just not close enough.
And I know it's tough.
I think about it
every day.
And pray about it
every night.
That despite the distance,
I just might
Get to see your face,
And excite your heart.
But as for tonight,
I can only dream.
I dream of where we dance together,
Bodies close,
And eyes locked.
Minds blocked
From everything but us.
I dream of watching sunsets
Turn to starry nights,
As we invite midnight to come.
Holding tight onto each other,
Waiting for another
Shooting star
To wish OUR night
Would never end
And the sun
Would never rise,
As we carefully count the fireflies.
I dream that I can lightly
Trace your face
With my fingertips.
And you can rest your hands
On both my hips,
As we fall into bliss,
And I softly kiss
your lips.
And even though
It's just a dream.
I welcome your consistence.
Because you've taught me
that happiness has no distance.
And every time
I dream of you,
My heart begins to swell.
So would you lay here,
Hold me close,
And dream with me as well?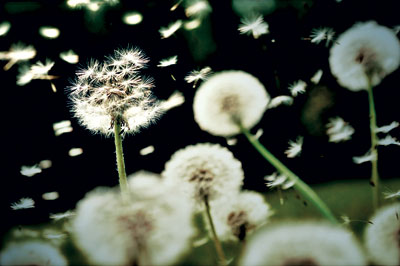 © Haley L., Anchorage, AK