So close, so far away
August 18, 2011
There you are on the opposite side
I vividly see you and you squint at me... oh wait that was a bug in your eye.
You don't see me.
I don't exist.
I go to school, get good grades, have a loving family, but existence at school is devoid.
But my eyes aren't tricking me...
I thought I used to be cool.
Used to be normal.
Used to be free.
But I'm behind a black drape and I don't know why.
Am I immature? Physically? Mentally? Emotionally? that you won't acknowledge me.
Did I make a mistake?
Call you a name?
Don't tell me my obvious sarcasm upset you.
Honestly, If you were lost in a foreign country I'd be on the next flight.
But you wouldn't.
I see reality in your green, vicious eyes.
I'm just another.
I'm not enough.
And I'll never be.
Because insecurities get in your way.
The way I admired you.
Memories of that tenderness still marinate in my bones.
It'll take a while to shake you off.
Because I'd still be on the next airplane.
I'd save you in an instant.
Heck I'd even die for you if you fell in love and I didn't.
But now I am unhappy and I'm losing my love for you.
And I'm not free; tethered to the playground.
Where your glance is no different than a stranger's but my stare must be so familiar to you.
What happened Kelly?
I need the truth.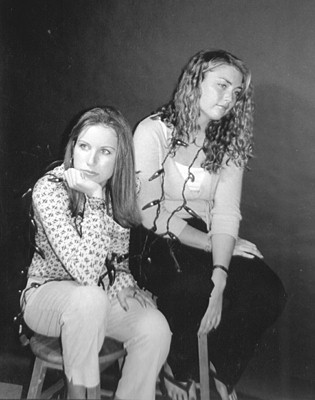 © Laura C., Hull, MA