Anorexia
July 25, 2011
You say it's for the better,
Oh god, I wish it was.
The way it affected me
Was more of a tiny buzz
Of drugs and liquid through my veins,
No high, just coming down.
It's becoming way too clear,
I'll never leave these grounds.
I felt crazy, I'll admit,
And my mind often wandered here.
But I wish you'd seen that what they'd do,
It's just my biggest fear.
Food has taken my life down,
And ups the number I see
Every morning, every thought,
The scale's consuming me.
So then you took me here,
Told me to take a seat,
Walked up to the counter,
And told them I wouldn't eat.
You see I didn't hear you,
Or else I would have run.
Even then, I know you'd chase me,
And I'd have never won.
So here I sit, in this mental ward,
Denying the food they feed.
They try to stick tubes up my nose,
And for now, I'm in defeat.
But when they leave, if I'm not strung down,
I'll pull it out with force,
Because you see I'd rather die,
Than be gross again, of course.
My bones are pure, so white, so clean,
They deserve to be like that,
Not covered in this fleshy ick,
Commonly known as Fat.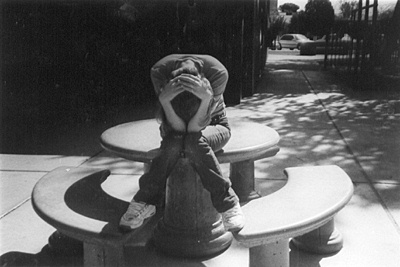 © Catherine R., Phoenix, AZ