Strong, That's my Dad
August 13, 2011
Strong is his name,
but he has no fame.

When life gets heavy
he gets his wooden shield ready.
He unsheathes his sword tentatively
but he's caught in a battle of the wrong century.

Bullets fly at him nicking his protection.
But he's ready, he has a tougher shield, to fight off infection.
He has a full body armor suit
So he throws his sword away, knowing what to do.
He takes out his carefully chosen gun
ready to survive life's "fun"
and fight it off
without so much as a cough.

His ghillies land on the dance floor,
Waiting in life for more.
He dances a pousette
without any fret.
He dances do-si-do
without a trip of the toe.

He learns Scots Gaelic of his ancestry
because of the interest of family and history.
He sticks to it
Even when life throws a hit.

I hope he realizes without great length
that God has given him great strength.
He goes to work,
where nightmares lurk
just to help his family get through the bad.
Strong? Well, he's my dad.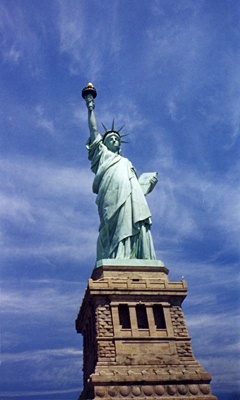 © Michelle S., Loda, IL