Thorns of a Rose
August 6, 2011
Is it not odd,
That a rose which is a symbol of passion,
Love admiration, and longing,
Has thorns running down its stem?

Though a rose is merely,
A flower with petals,
Of silk so plush and soft,
And like any flower,
It starts off as a seed,
That is than planted and nourished until it blooms.

Could not than a rose in itself,
Be more than just a plant,
But instead a personification,
Of the road of life which we all travel,

For like a rose we start out as a tiny seed,
But as we grow we are nurtured,
Until we in essence like the rose bloom,

But like the stem of a rose,
Our personal journeys are covered in thorns.
So when you're passing by a flowershop,

Or simply just picking a rose from your garden,
Stop and think,
About the thorns of a rose.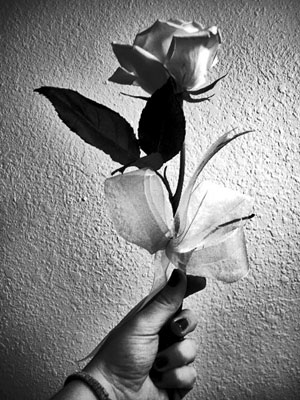 © Lauren R., Edmond, OK