Bad qualities Vs. The good ones
July 31, 2011
Why go hard for somebody who won't go hard for u?
Why fall for him & he only tripping ova his shoes?
You wanna be with him but instead he'd rather chill with his dudes.
You call him.. He sound like he don't wanna tawk to you
When you visit him , he never looks happy or surprised
The little things mean alot, that's what I realized
He doesn't understand u, he makes fun when u cry
No effort to come see u, just let days past him by.
You don't let it bother you cuz things could be worst
U appreciate him overall and he puts you first.
He makes u laugh so hard that your sides really hurt
You love that he's strong & he makes things work
He works hard for you both, he never leaves u out.
You gave him everything without a second thought or doubt.
Nothing is always good , there has to be some bad.
Even though he gets on your nerves, he's the best u ever had
He's your lover, he's your everything, he's your best friend
Everybody has bad qualities but for him - The good ones win..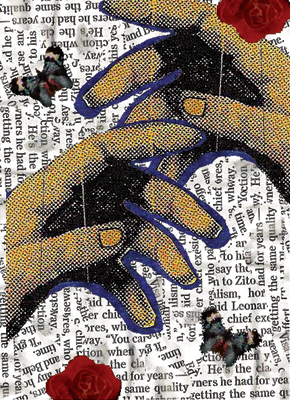 © Christine S., Arlington, VA