My feelings on him
July 29, 2011
his eyes tell me something inside is hurting and that its just not something that he wants but something inside is breaking his heart and you can tell in his eyes that he wants to say what is really on his mind. if it means that he yells i could understand why. just his eyes tell me a story and that he is waiting for the end of his story to come with something amazing. not sure why or what but i know its something....

his smile can make my heart skip a beat, when he walks by that once a month and i see him smile i swear i am going to be in a jar cause i melted at the heart. i know it sounds childish and silly but he makes every bit of my heart skip and melt. i think to much when i am with him that i don't wanna mess that moment up or that i don't wanna seem un attractive to him i always wanna keep his attention.....

his warm hands inner twined with mine makes me feel safe and that if anything would happen he'd be there to say its okay and that those are just a bunch of a**es that cant hurt you cause your with me and that when i am with him and his hands touch mine i am almost like a child who just doesn't wanna let go even though i know i am going to have to let him go i just don't wanna let that moment fade away.



every time i think ill have a moment with him i wanna take as many pictures with my mind so i never lose him if he'd ever tell me good-bye. i wanna tell him how much i care i am just scared that he'll tell me hes never going to be there and i feel childish for putting my feelings to him in this poem but if one day he reads this he'll see how much he means to me

something about him makes me melt, not that he is cute or good with words but there is something about him that makes me melt inside. it is not his kiss or his touch i am just not sure what it is but something about him makes me melt.

he seems very open when hes with me i am not sure why but to hear his thoughts about about life and about his past makes me see that hes not just an a** like he says he is. i see he is sweet and caring on a girl and isn't just after a piece of a**. he tells me so much that i think he really does wanna have a serious thing with me.......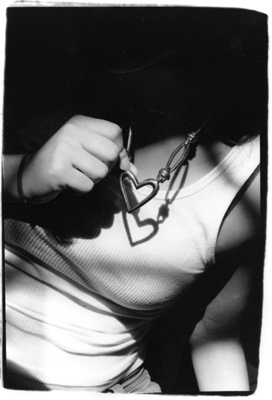 © Julia R., Bethesda, MD