Count Your Blessings
August 1, 2011
I wake up one morning,
to look out the window,
and admire the beauty,
the wonder and splendor.
The tall strong trees,
and the birds so free.
The green emerald grass,
and the creatures that dwell among it.
The sleek brown deer,
free without fear.
The glistening fish,
with their scales so royal.
The shining brooks and streams,
always hearing the sparrow sing.
The mighty bears,
that rule the hill with their power.
The great mountains,
towering in the clouds,
their overwhelming majesty,
giving us shelter.
And as I see this I think
why has this happened to me?
I am safe in my nice home
while others are reduced to dust and bone.
I sit comfortable and wonder,
of those who hear the coming thunder,
of war.
I sit pleasant and in good spirits,
knowing that not far from my home,
peace and freedom may not roam.
Our brothers and sisters are killed,
so that every day our hearts may be filled,
with freedom and joy.
We are free to make the choices we make,
free to take the routes we take,
so now hear me state.
Give thanks for your house and wealth,
give thanks for your job and health,
but give thanks most of all,
to be free to make a choice
with no "or else".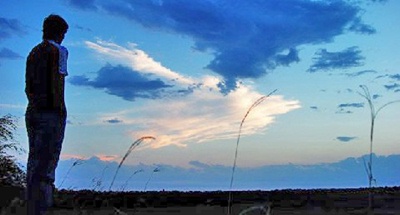 © Stefanie K., Katy, TX