Ode to My Dog
July 25, 2011
Because of you,
someone is always
joyous when I
return home.
Because of you,
I am
never cold,
when I lie
on the floor.
Because of you,
the click of a lock,
is greeted by a jingling of metal tags.
Because of you,
I am
forced,
to run around and play.
Because of you,
one hug
makes everything
seem a little better.
You are always there,
you always love me.
You never talk back,
and you always forgive.
You are special,
you understand me
better then anyone.
You calm me down,
and make me reasonable.
I love you,
with all my heart.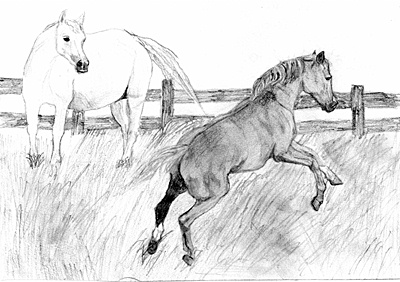 © Chelsea R., Ashland, WI