The Couple
June 3, 2011
A couple
A beautiful couple
They were so happy together
They loved each other very much
Never seen a couple as loved as them
Until one day

The couple were sitting happily,
Together.
They were talking, sipping a drink
Laughing, having a good time
Until a girl with a Texas drawl
came up to them
Texas girl looked at the boy
He looked at her
The girl looked at them nervously
She doesn't want to lose him

The next day, the girl visited him
She was happy,
She even brought him an ice cream
And flowers
When she opened the gate,
Guess what she saw? Just guess.
He was kissing the Texas girl

The girl was so shocked,
She dropped her flowers
He got up quickly and begged
It wasn't what it was
But she saw enough,
Her little heart couldn't take it
She had tears in her eyes about to pop out
She shoved the ice cream in his face
She ran out
Her eyes filled with tears

That night, he called and begged her to come back to him
She didnt want to hear it
She threw he phone across the room
into the wall
A few minutes later, guess who was at her balcony door?
The boy.
He had flowers.
She slammed open the door
He gave her the flowers,
She threw the flowers on the ground,
Stomped on them.
He couldnt believe it
She told him get lost,
Or i'll call the cops
He left
She cried forever
After that,
They were never seen with each other
Again...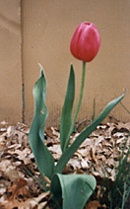 © Ashlee R., Plano, TX