Alright
July 16, 2011
Alright
By Kyla Rich


People are noticing the differences
People are noticing my changes
People notice my loss of enthusiasm
People notice things that are not my custom

They notice what I do
Hoping to make a breakthrough
They notice what I don't do
I wish they knew

They worry
I brush them off brusquely
I get back to my task
But they still ask

Are you alright?
Are you okay?
Can't they rewrite?
And not make me put on a bigger display

On Saturday, one of my parents' friends asked me if I was alright
She only sees me every fortnight
She said I wasn't acting like myself
I just put her comment on a shelf

She noticed my lack of energy
I was acting awfully
I didn't hug her like I usually do
Thankfully, it was my curfew




She worried about me
I acted blithely
I pushed everything away
And focused on my happy display

Are you alright?
I keep my answers airtight
Are you okay?
I watch what I say

On Sunday
My mom asked me `are you okay?'
I told her I was

I didn't pause

She bugged
I shrugged
She noticed my blank stare
I didn't let her in on my despair

Are you alright?
In hindsight,
I realize that I
I should have kept my sadness shy

I didn't act well enough
I shouldn't have let them catch my bluff
I can't tell the truth
That I am a depressed youth

I can't hide it anymore
It's becoming to big a chore
I'm gonna burst
I am cursed

I can't put on these acts
I can't hide my abstracts
It's not my choice
But I have to let out my voice

They worry now
And that I can't allow
I have to declare
That they really do, indeed, care.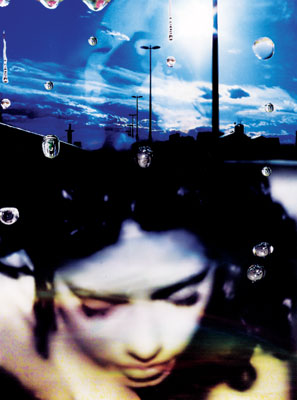 © Becky F., Sacramento, CA