Only Escape
July 12, 2011
Darkness masks the night with intensity.
The glow of the stars displays each one's confidence,
As jealousy brews within those that are meek. Suddenly a groovy
line streaks across the vast sky, the moment becomes precious as crystal.
One wish is made, a plea for escape.
Tears fall from tired eyes, and blend into the rain.

Change comes and takes away all familiarity, washing it away with the rain,
and the pain comes through with such intensity.
Faced with struggles, no way to escape.
Broken down, losing the fight. Confidence
seeps through distracted eyes, turned crystal
in despair. This catastrophe is anything but groovy.

Life happens when you wait for the groovy
music to fill you with enchantment. The fall of the rain
so mysterious. Rain drops clear as crystal
shatter on the ground with numb intensity.
Events transpire as you try to regain confidence.
Still hoping and praying for the painless escape.

A close call, a narrow escape.
Dull interpretation of a groovy
display. Dodging memories that lack in confidence.
Wishing the pain to wash away with the constant rain.
Losing your grip on yourself. Lacking that fiery intensity,
As your final hope in life hardens to crystal.

Gasp for air, taken aback by the crystal
thought. Thinking back towards the time for escape.
So much suffering and pain. Despair capturing a new intensity.
You felt so alone one fateful night. Yet groovy
love is lurking around the corner, waiting for your open mind. Rain
fell, it was where you first felt pain, but it inspired a new confidence.

A smile breaks through the dark, bursting with beautiful confidence.
The realization occurs that your precious crystal
heart was always being sheltered from the rain.
One who knows all was always your worldly escape.
Warm thoughts of love jump start your groovy
smile. Your beautiful face begins to radiate with a sparkling intensity.

And no longer shall there be pain with such great intensity.
Because you have all the strength you need to bring that groovy
love back to your life. Because He is, and forever will be, your escape.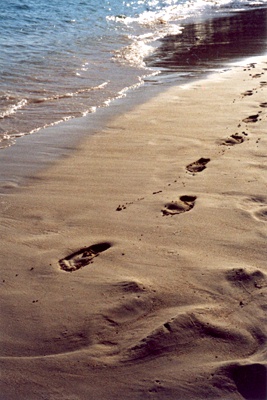 © Ashley B., Potomac, MD