I Could Love You
July 13, 2011
You make me wanna dance like a fool
Forget about the world
Let's go somewhere nice and cool
We'll ski in Alps
Or snowboard in Colorado.

Will you catch me when I fall?
And hold me when I cry?
Kiss me when I'm in the middle of saying something
Because you're all anybody needs
To feel okay inside

Make me fly high
Way above the sky
We'll soar with the birds
Touch the stars
Dance in another galaxy

Cause my heart to leap
My mind races with anticipation
I know if this ends,
Or if it never begins
I'll weep
Until my eyes are sore
Until there's a river
A flood

Our love is still a flower bud
But I know it'll bloom
When you see me
In that little black dress

My feelings are so hard to express
I promise to try my best
With a few simple words:
I think I could love you.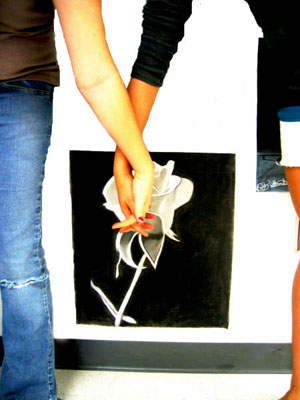 © Josie G., Wilmot, SD