A Quatrain for the Sun
July 8, 2011
Exploded like a firing gun,
the sun's withered tendrils begin to fall,
until the sky is eclipsed by darkness and our smiles fade. If I were the sun,
I would never extinguish.

For she not willing to glisten all day. Her laziness
sets floors ablaze within my heart,
crushing tables, ripping chairs, pitchers flying on the wings of craziness---
everything falls apart.

But when the moon is out
I am thinking of you
without a doubt.
It's true.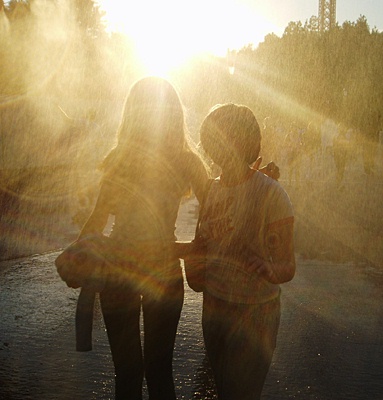 © Rebecca Y., Los Angeles, CA