why i cannot speak to you
July 6, 2011
alexus…..alexus who? this is how it should be

even though its not what we want we have to understand and see

lets get it through our heads theres nothing we can do instead

for once lets open up and lay the problems off to bed

i know that your crying hunny because im crying too

this was never what i imagined for us its never something i wanted to do

alexus what? alexus who? alexus has a breaking point and she made it stop at you

this isnt right it isnt fair all alexus wanted was someone to care

you didnt have to be a prince or buy a dozens roses

she just wanted you to hold her hand before her love door closes

this isnt to put you down in anyway i have respect for you no questions asked

it isnt another i desire hopefully this will be my last

because i am sacred and im confused your not something i want to lose

but i am me you have to see its all that i can perform

my heart is right there with you always but my trust for you is torn

im sorry that the way ive told you wasnt as easy as can be

but talking to you brings back our love theres no way you can disagree

so instead i write this simple poem with meaning and emotion

to show my love will never die for you ill always have devotion

ill always care and be your friend ill never let you feel alone untill the very end

but our vines grew apart and i dont want to keep you

you are a strong man i dont want to stop you… from anything you thought you could do

but memories there are more than a few

you rescued me from myself i took my feelings off my dusty shelf

i read them to you with nothing but love

and our lives started to fit like a glove

you held me at night when i cried full of fear

you promised me happiness you promised youd always be near

and although we fight and hurt the other you never broke your promise you never left me for another

at first you where just the boy who drove me to school but then you stood by me even when i was cruel

and id tell you when you were being an a** because sometimes you were but you always took it productively and changed between class

you protected me against my mother even though i blew our cover

you showed me not to accept things just because someone says them even if it brought some mayhem

you told me im beautiful and made me believe it even though i wanted to give up sometimes you showed me never to quit

right now we are fighting and it hurts because you are my love…my fate…… my something from above

i dont ask for your understanding i know i just hurt you but its something i had to say and something i had to do

i lost sight of your love your want and your commitment it wasnt before this is all so recent

and i dont know what you want because you cant ever tell me you never let me see

you dont have to be strong all the time i thought we had crossed that line

so for now we are apart should it be like this..i dont think so in my heart

if our paths shall cross again in the future not at all or in the present your love will be in the pavement…. in my heart in my mind in my eyes

even when im lying because ill say i dont care but really i do….all i need was to hear it from you.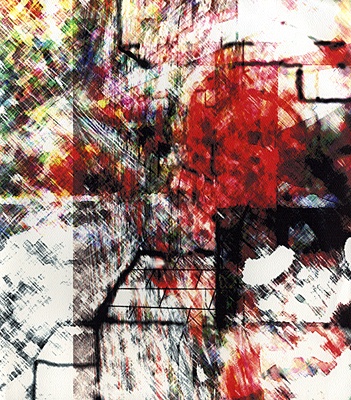 © Preston M., Galesburg, IL