Sandcastles
July 9, 2011
I never made one myself.
I never packed those small grains together.
Packed sand upon packed sand.
The pile grows, reaching for its potential.
Its shape morphs.
Its base thinnens.
Its top flattens.
The dome-like top becomes a roof or watchman's platform.
The side a thick protective wall.
It's the dwelling-place of a princess.
The realm of a knight.
The territory of a king.
It will stand forever.
Forever in the maker's memory.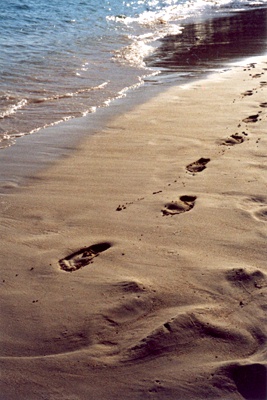 © Ashley B., Potomac, MD