For him.
June 28, 2011
As you smiled at me, I couldn't help but stare.
Now I wish that smile was just a faint memory that was never there.
The first day you laid a hand upon my face, and brought your lips to mine, I dream what it would have been like if I would have pulled away just in time.
I wonder how it would be if I wouldn't have let you hold me and if I wouldn't have let our bodies intertwine.
I wonder if I would have gone through this much hurt and pain,
I feel foolish for letting you put me through this much for so long without anything gained.
Many times salted tears rolled down my eyes at the thought of you.
I wish that this was something I didn't have to put my heart through.
Hopefully some day you'll understand what it's like to love someone without them loving back.
Your heart aches, bleeds, and cracks like an emotional heart attack.
The way you used me, manipulated me, and continuously hurt me reminded me of a game.
And the fact that you never apologized and we never talked about it is the biggest shame.
I tried to explain many times how much I cared about you.
I even thought that opening my legs over and over again was the right thing to do.
Young, stupid and in love,
I gave you everything I could give but now I see it's still not enough.
I'm praying this experience will make me strong, but now I just have to find the strength to finally move on.
Even though you put me through so much heartache, I wish for you nothing but the best,
I'm sad to say it took me this long to figure out you were exactly like the rest.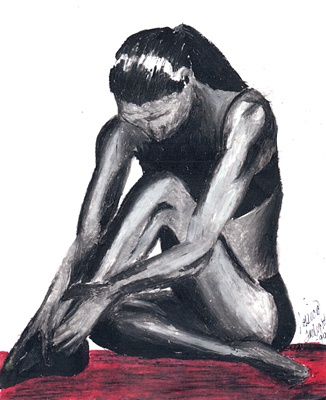 © Jessie Y., Ahwahnee, CA