Closure
June 26, 2011
I am left standing among the lightening.

The pain you've caused me is so much more frightening.

It's strange to think that long ago you did not seem capable of pain.

Now I take the previous statement in vain.

I know I was wrong, I never meant to hurt you.

But what you fail to realize is that it's your fault too….

For you could've said something if I acted wrong.

Now it's all so clear, it's as impossible to ignore this answer as to ignore a gong.

I was foolish. You knew so.

That's no excuse for making me feel this low.

Time passed. We grew distance.

Whoever meets you should heed this hence…

She's a conservative devil trying to make her ideas your own.

She's so uncontrollably bi-polar, she could destroy a home.

One minute she'll be your friend. Did I mention that she's from hell?
And the next minute she'll make you feel so much lower.

Never let your guard down man. Keep fighting, Keep fighting, for simple utter closure.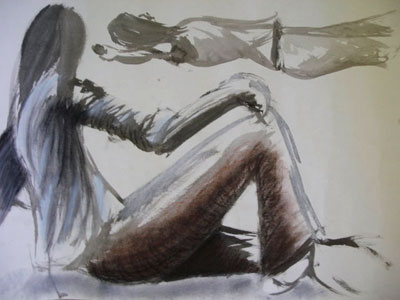 © Carollynn G., Hawthorne, NY