Apocalypse of the human mind
June 26, 2011
You could think and think and think,
But you blink and you miss a link.
You click your fingers and things may disappear,
Snap them and they reappear.
Everything around you is an illusion,
No such thing as antimatter or nuclear fusion.
Unfortunately we believe what we see is true,
What we feel is real and so is what we do.
But it all may vanish in a matter of seconds,
No more love with hearts and wars with weapons.
You face the mirror filled with uncertainty and doubt,
You begin to wonder what the past was all about.
The floor is declining and the ceiling is rising,
The rainbow isn't colorful and ice cream not appetizing.
You begin to fall away, with no ground to slam and die,
You search for a knife or a bludgeon to depart by.
Your emotions are vanishing; your fear is diminished,
Your hope for life and zeal for faith is finished.
Your smile uses more muscles than your frown now,
Things are drastically changing and you don't know how.
Everything isn't what it seems and nothing is like it looks,
The books aren't really paper and coats don't hang on hooks,
The world is parallel and everything has stopped,
Cricket no longer is important and cinemas have flopped.
You realize the world is ending, but don't shed a tear,
Life is a simple waste and your thoughts just as sheer.
The apocalypse simply is when enlightenment occurs,
Right when you realize Homo sapiens are f***ers.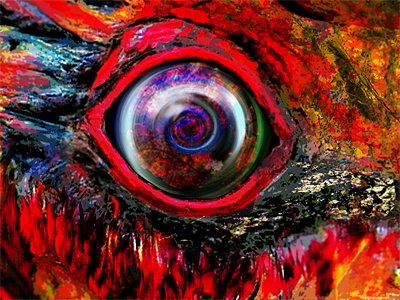 © Tom M., Philadelphia, PA