The Me and Maybe You
June 15, 2011
We've been standing in front of each other forever.
I've known you since you were five.

And yet we don't see
What's standing between us…

A mass

Of black..

Motionless glob on the sidewalk.
We are blind to what we've been seeing.

To what's always been there,
But has never been found.

I wish one of us would reach
And take hold of it

But we don't
Cus we're scared

What would happen to our friendship
If that's what this is.

I haven't talked to you in ages
And yet when finally see each other

We never talk.

What's wrong
With the way we work

The way we function
I want to take you apart

Piece by piece
And see

If what's in your heart
Is in mine.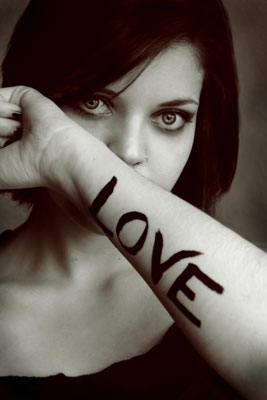 © Michelle B., Blairsville, GA