Lioness
June 13, 2011
My body arises in flames;
As I reach out for your shadow.
My fingertips graze the edge;
The shadow is lost as all lights dissipate;
Leaving only memories;
and false assertions of friendship.
The burden of love rejection casts away;
The will of naturality in rest.
The darkness of closed eyers reveals
The darkness of true loneliness;
As you, my lioness, are gone.

Confusion couple with fear fills up my thoughts
As separation encroaches into reality.
A certain childish ignorance.
Separation creates a feeling of expanding sadness derived from my chest.
My joints tingle in an eerie way; I miss you.
Deep down separation was never a legitamacy.
In the end,I always believed I would be clutch
and get you back.

Sweep you off your feet to save the day.
I only wish I did it back in may.
Where we experienced a mutual love.
My eyes were blind to this love.
And I could never resist talking to you;
Like an addict to a cigarette.
My cigarette pulled me through my day;
My cigarette ousted all loneliness;
And my cigarette immersed immediate joy into me.

Without you now, I am finally aware of how much you mean to me. My need for you.
Now the road is one-way.
After straight up rejection,
I start working on the road;
To one day relive the days of the two way;
a time where all my emotions were at bay.

I'm stuck in a pit of loneliness;
I'm trapped in a cage of sadness;
'Cause you are irreplaceable.
You are my lioness.

My lioness treats me like a king;
but I treated us like a fling.
A single glance stirs me;
And I enter a complete bliss.

You are everything.
I sit by in hopes of you.
And with you happiness forms me.
You give a feeling unmatched;
by any other.
Leaving me utterly addicted
to my beautiful lioness.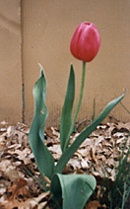 © Ashlee R., Plano, TX