I Am From...
June 7, 2011
I am from Muhlenberg Hospital on my very first day,
to becoming a proud, South Plainfield citizen.

From fingering colorful, squishy Play Doh,
to picking through buckets of Crayola crayons.

From countless viewings of Beauty and the Beast,
to happily singing Frosty the Snowman in July.

I am from messy piles of crunchy Cheerios,
to reading Cat in the Hat and Green Eggs and Ham.

From playing hide and seek inside on rainy days,
to frolicking through sprinklers in the hot summer sun.

From a poorly paved road and empty wooden lots,
to an imaginary, exotic rainforest filled with adventure.

I am from an unaware, childish mind,
to an inquisitive girl with many questions.

From listening to noisy, family dinners on holidays,
to becoming part of those interesting conversations.

From Barbie stickers plastered upon every wall,
to an average pink room with a desk, bed, and mirror.

From begging on my knees for a cuddly pet,
to waking up listening to a cat's friendly meow.

I am from Dad by my side guiding me on my first bike,
to riding a two wheeler easily on my own.

From the first day of kindergarten, holding my mom's hand,
to navigating every day through crowded, high school halls.

From going to birthday parties and having play dates,
to cheerleading at football games and hanging out with friends.

I am from that average gray house on Harvard.
I am from Wendi and John.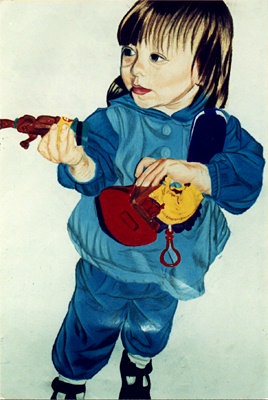 © Donna O., Kannapolis, NC