An Us Weekly Exclusive Look!
MAG
June 6, 2011
Us Weekly tells me
that I should not be satisfied.
My hip-bones do not assert themselves
like twin mountain peaks,
my a** could be considered
a continent unto itself,
and my breasts are entirely too small.
Us Weekly tells me I have nothing to be proud of.

Us Weekly insists
that my tastes are off-kilter.
Where are those All-American boys in their
cut-off Levis
beaming down from my pink-trimmed wall?
All I see is blue paint, you butch,
and some hand-painted Spanish poster
don't make you no damn intellectual.
Us Weekly insists
that I've got it all wrong.

Whisper sweet nothings to me from between your pages.
Convince me that the future has not yet come,
that my priorities are only temporarily confused.
Help me believe that what matters is simply
my education in The Next Big Trend.
Is this an escape from reality?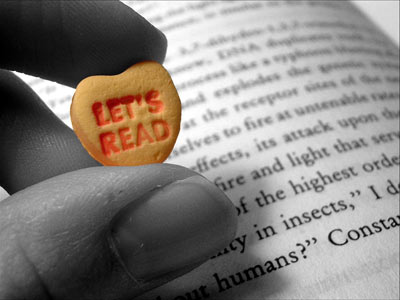 © Amy D., Troy, OH