Love.
May 27, 2011
A two way deal is what it is, yes.
It always, or sometimes ends in a mess.
It starts with a hug, a crush, and a kiss,
it's something that some people sadly miss.

Many people don't know what this could be,
and close to no people try to see.
The shining in the gleaming eyes,
that lonely people will soon despise.

If you think it's hate, you're absolutely wrong,
some people even sing about it in song.
The best part of this extravagant thing,
is that the key is held mostly in a ring.

If you haven't figured out what it is yet,
I want to hear your best guess, ready... set
What's that? You say you don't have a clue?
I'll show you an example between me and you.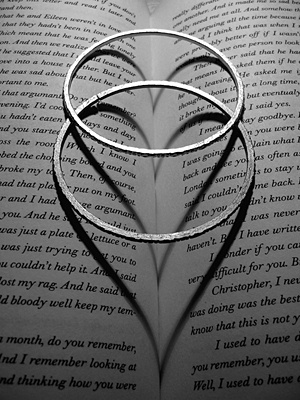 © Julia K., Old Tappan, NJ