Liebe Leben <3
May 24, 2011
?
Lasting only a part of my life, leaving
Obstacles in my way
Varying from tragic to numbness
Everything we've been through still stuck in place
Leaving all thoughts of calmness to go wild
Isolating myself
From the ones who would do the same for me
Everything we did, still stuck in place
?
Leaving my old self
Over where I last saw you truly with me
Varifying my sickness with help.
Entering a chance for change within myself.
Living will never be easy without you
If only you could return, we could all
Forget about life's hardships together, forever. Instead, here I am
Emptying my guilt.
?
Finally forgiving myself for the unnecessary,
Overlooking all negative thoughts of something we know nothing about.
Remembering the times we had which I will forever cherish, these
Everlasting memories
Validating your lingering presence
Elating my heart
Remembering you forever, and remembering to forever cherish our time left.
?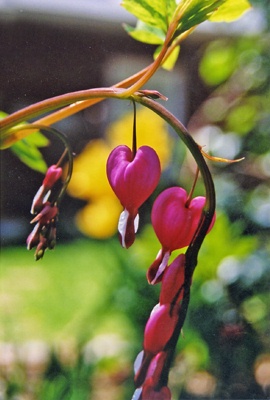 © Sophia E., Wilmington, DE