Don't Turn the Lights Off
May 18, 2011
Two baby birds raised within strife,
Flying through rainbows and dreaming of life.
Their tiny, black feathers trailed to the ground.
Joyfully flapping, the first one was found.
The other, still waiting, made not a sound.
The other, still waiting, still of the proud.

Yesterday it waited.
Tomorrow it will leave.
But tonight it will listen,
Tonight it will breathe.

I've been spoiled and now I'm dependent,
But I've a Father who leads and a father who pretends it.
I won't lock you here and go hide the keys.
If you want to go, then I want you to leave.
'Cause I don't wear guns and you don't wear stripes
And I'm done with the hurt and the love and the fights.
It won't be the same but it might be close enough.
I had nothing to say, now I'll say too much:

Listless and fistless,
I'm not where I want to be.
Judging by the distance,
You feel the same about me.
One hand in another
Can make a harmony complete.
And I'm feeling reckless enough
To find where they meet.

Yesterday I waited.
Tomorrow I will leave.
But tonight I will listen,
Tonight I will breathe.

Don't turn the lights off,
I'll learn to walk alone.
But don't turn the lights off,
I might still need a home.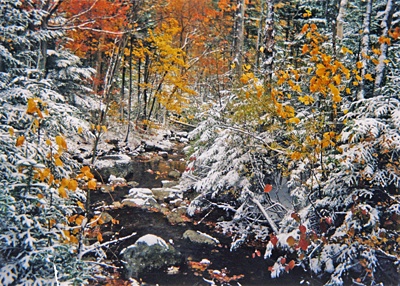 © Eric E., Lexington, MA