What you have done to me
June 19, 2011
Just one smile is enough to brighten up my day
Just one word is enough to keep my problems at bay
Just one look is enough to make me, with you stay
Just one touch is enough for me to want this to be forever this way!

Just three words make me feel warm
Just three words make weird emotions in my heart swarm!!
Just three words fill up my life with every existing hue
Just three words remove all blues!!!

Just one call is enough to bring a smile to my face
Just one hi is enough to take my heart to a totally different place
Just one minute without you makes me miss you to the core
Just one moment without hearing your voice makes my life a total bore!

Just one look at your eyes gives me so much of bliss!
Just one instant when at you I can't look, you I miss!
Just one moment without thinking of you I can't live
Just one other person like you, I don't think god can ever give!

With just one smile, you took my breath away
With just one touch, you decided that always with me you will stay
With just one message you sealed the bond of love forever
With just one look you made me love you so much that I would leave you never!!!!

Why do you act as if nothing happened? Can't you see?
That it's only because of you that there is this change in me!
If not for you where and how will I be?
If there is no you, then there is no me!!!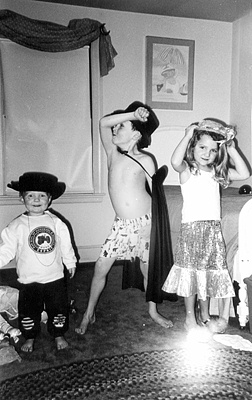 © Courtney M., Marblehead, MA