The Dark Lake Of Crystal Cove
May 19, 2011
In the starlit sky the marsh grass bounce up and down as wild horses trample it.

As the days roll by the sun beams into the dark lakes and beams on fish.

As the love for this place grows, it seems to get less and less foes to fight.

In this world there is no safe harbor, but it's peaceful here in this fantasy world.

When it's time to say goodbye the sun kisses the stars and it's here in my dreams.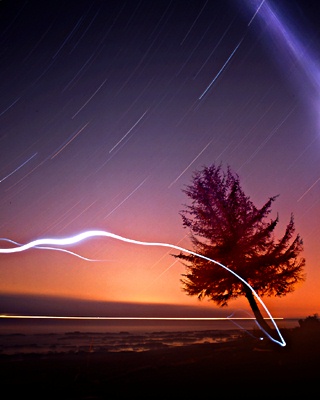 © Joey M., Spokane, WA