"Breath Taking"
May 22, 2011
I remember
the day I saw you
like other dudes,
my eyes were glued
to you
like something new.
My heart was beating fast and that's when I knew
you were the truth.
When we first talked I was nervous, not knowing what to say.
I
could tell you were nervous, too—
everything came out backwards—
the wrong way.
You
had the most beautiful eyes
I had ever seen
it was like a dream,
I felt chills go through my spine,
even though my heart beat
quiet
I cud here it echo,
loudly.

As time went on
our chemistry grew like a seed,
freshly planted
and from that moment on
I wanted to love you and take advantage
of this great opportunity, so
I chanced it.
I was the sun
and you were the planets
together we created a new universe;
a rush came through me without an urge,
your hair soft
as cotton your body
smooth as silk
you were like an angel sent from above,
the only thing is
why did you pick me to be with;
is it because I'm sweet
or I'll be there when you're sick
or I keep you happy and you love my kisses.
I would wake up to you any day
by my side,
it's like you were looking down on me from the sky,
waiting
because one day you knew
we would be together,
and it would be
BREATH TAKIING!!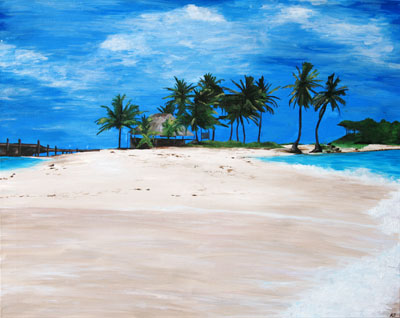 © Karen S., Norwalk, CT