Waltzing Melody
May 16, 2011
His fingers dance on the keys
And a sweet melody seeps into the room
Touching my ears with a kiss
Dripping in warm honey.

The tune devours the air
As the wind sweeps it throughout.
It waltzes around
Consuming every inch of the church.

It splashes rainbows on the walls
Like diamonds hitting the light
A sea of sparkles with a million colors
Prance around the room.

I nearly die by the beautiful sound
Flowing from the lullaby.
That is becoming softer.
As the end approaches

The diamonds shatter
And the melody seeps back into the keys
As the song turns to a whisper
Then evaporates into nothing.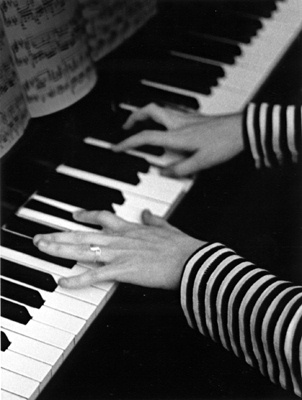 © Paulina A., Marblehead, MA