My Hands
May 11, 2011
I've never taken the time to examine my hands, until today.
They are tan, kind of a light caramel color probably because I'm always outside letting my hands soak up the suns burning light.
They are delicate and smooth, I have very small hands and when I hold one out flat my knuckles go in like a baby's hand.
My fingernails are short and unhealthy, unpainted and bitten. I don't know why but I've never noticed them that much, they've always been just there.
Something new about my hands today is neon yellow #15. My cheerleading auditions number,
I find out today at 3 o' clock if I made the team.
My hands can tell a story, what story do your hands say about you?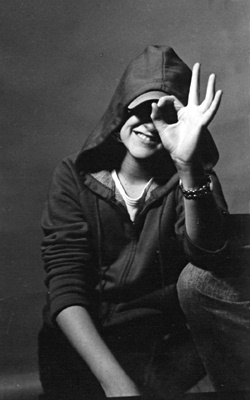 © Tori D., Marblehead, MA