Deceived
May 17, 2011
Deceived at first sight.
Oblivious to your mocking grin, arrogant stride.
Made of money and good looks,
Foolish for me to think handsome was all it took.
A couple compliments later, you had me.
Then the drinks came faster than the flattery.

People were blurs on the dance floor,
To me it was fun; I was so sure.
Beats drowned out my heavy breathing.
I hardly noticed how you began to touch me.
My brain succumbed, my words slurred.
My mind surrendered, my vision blurred.

I slipped to black,
You led me outside, hands on my back.
I fell into your arms,
Fell for your lovely charm.
Didn't realize it was warmth I was wanting.
Your smile was secretively, silently taunting.

Awaking in unfamiliarity.
My eyes refused to focus on anything in clarity.
Pain echoing in my ears,
My hands trembling in fear.
Last night wasn't a dream.
My hands clenched the pillow as I began to scream.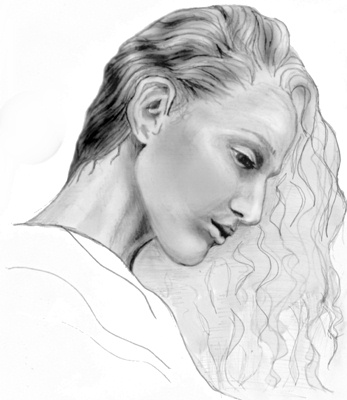 © Danielle H., Anchorage, AK