For the love we had
May 12, 2011
For the loved one is gone,it was a blast.
The things we did, it will always last.
The jokes he told me were so funny,
We'd always take walks no matter if it was cold or sunny 
We had so much fun together,
no matter if there was bad weather.
I loved hI'm with all my heart.
I knew that day had to come, but now I'm torn apart.
I'll always remember the things we did. 
To him I was always like his kid.
For it had to be the end,
I'll always remember hI'm, for he is still my best friend.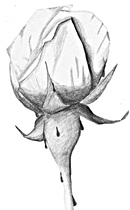 © Elaine S., Phoenix, AZ