Long, Curly, Black Hair
May 12, 2011
Make believe and count to three,
because tonight we will run free.
You cannot understand how it felt.
He held my heart, but then it did melt.

It started back when, five years too early
all because I loved his long, dark, curly
Clack hair. It made things seem right
never to end not a single fright.

Richie and I, never separated, always together,
like a boy in his skin, forever, never to sever.
But, as he grew sicker, each day he got worse,
it seemed as if we had a curse.

"Nikki," he said, "I'll love you until the end."
But, my heart, those words could never mend.
That night I believed things would get better.
Instead, for my pillow, it just grew wetter.

Richie now gone, and I, Nikki, alone,
I am longing and sitting waiting by the phone,
to hear his voice, just one last time.
Is to tell me he loves me such a crime?

Thud… thud… does the beat of my heart,
free fall on the floor, pieces to be wheeled away in a cart.
I have cried all and every night,
a storm in my heart, bled out through my eyes.

But now, I know the truth to be told.
A funeral filled with sorrow, but some bold.
She could have been anywhere but here,
at his coffin and it bier.

No one could ever have guessed
but, I guess it was for the best.
He was as truthful as a compulsive liar.
Now why have I been such a compulsive crier?

Never again will I let my heart break.
Never to a man who could leave and make
a fool out of me, for everyone to see.
Why couldn't he just let my heart be?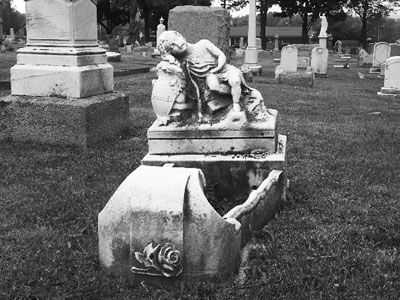 © Christina B., Weedville, PA