My Moon
May 3, 2011
I watch the dawn, sun rising in the clouds
grabbing for a hold on our mother earth.
But when the sun is here, my moon is gone
though he's as worthy for the day's embrace.
Perhaps you're not one for the day, my moon.
Is night the realm to which you should belong?
Stay where you will, if it pleases you so.
You do shine well in starry glow, my moon.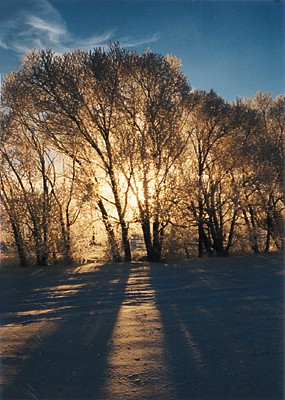 © Kyle G., Badger, MN