When I dream
April 25, 2011
When I dream flowers are painted with blood,
and your fingers are made of china silk.
Fairies dance across the hollow of my neck
and soft grass tickles my feet as I run.

My white lace dress twists around my legs,
As I push forward,
Your euphonious voice tickling the tips of my ears,
making the hairs across my arm stand up.

Big eyed and lipped woman dance across ivory colored beach sand,
the heavy jewelry lining there arms,
dripping off their necks and ears,
clink against each other,
making there own music.

Vibrant colored fabrics surround me,
I inhale candy flavored smoke,
which makes my mouth water,
and eyes feel heavy.

The beautifully colored women whisper secrets in my ear,
"open your eyes" one whispers.

I feel fingers trace the bones of my spine,
I open my eyes
and they are filled with fire.

I search helplessly for one of the women
But I am alone
The fires hands reach out for me
They lick the tips of my fingers
Calling out to me.

I pull back
Temptation sinking into my pores
All I have to do is give in
Nothing more.

My white dress catches a flame
I run down the beach screaming your name
Where are you?

You are no where to be found
I am alone
My only escape is to leap into the sea
Letting the waves pull me farther from the shore
and consume me.

My dress charred
My skin blue and wet
My mind icy
As I am devoured by the depths.

I stare up to the surface
Your face reflects down from up above
But no hand reaches out to pull me up.

The water ripples and breaks
As does the last reflection of your face
I push up to air
Reach up to break through the ocean waves
Even though there is no hand there.

I swim myself to shore
Fight the urge to stop and sink
Step onto land
and you look at me with eyes so blank.

I push right through you
A ghost of my past
I have no tears for you
I knew this wouldn't last.

Liar,
Betrayer,
Traitor,
You were going to let me drown.

But what you don't realize is I never needed you around
I don't need you to save me from drowning
or to hold my hand when I cry.

Without you I will flourish
With you I will die.

So I marched through the ashes
walked through you because you're only a ghost......

I awoke all of a sudden
with beach sand in my hair
and a new sense of hope.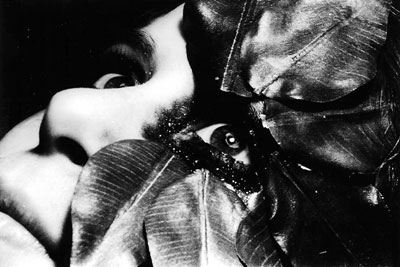 © Marissa S., Westminster, CO