I am From Pain
May 26, 2011
I am from music, using headphones to block out the sounds.
From chlorine and drowning out the rest.
I am from the frozen water pipes and being thirsty.
I am from change all the time and
Never said in words,
Never speak unless spoken to.
From the dark clothed and always invisible people.
I am from fights and back talk,
From it's not the same, never the same.
My own little fantasy world.
From "it will get better." And I'm still proud." (Lies to this day).
I am from leaving home just to get away,
Where I learn to keep my hope.
I am from Pittsburgh, and Ireland,
And everything secretly beautiful waiting to be found.
I am from healthy eating and just getting by.
I am from animals come and go,
Crying over loss.
I am from the beach and nearly drowning.
I am from the cabin by the train tracks with the pictures limited,
And limitless.
I am from loving what isn't there,
And hating what is.
The most pessimistic optimist,
Growing stronger by the day.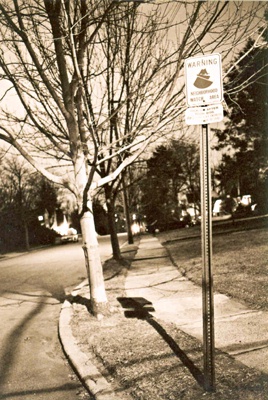 © Samantha G., W. Orange, NJ