Forever and Always
May 2, 2011
I think about you constantly; even when you don't think of me.
Especially when it's time for bed. Do you see the same moon I see?
Do you sometimes feel like you're too lonely at night to fall asleep?
Well, if I was there with you right now, in my arms is where you'd be.
I'd cater to you during the day and cuddle to you at night,
And when things don't go our way, I'd make everything feel alright.
You wouldn't have to worry because I'd take care of everything,
And nothing could break us apart; our love is stronger than anything.
You wouldn't have to search for love because love would be by your side.
Nor would you hold the weight of the world, for in me you could confide.
Even though you're far away, distance will never tear us apart.
From May 3d to forever and always, you hold the key to my heart.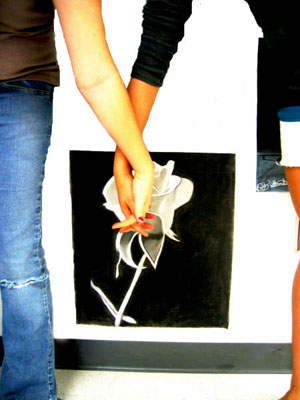 © Josie G., Wilmot, SD