Self-discovery
May 2, 2011
If you look at me you'll see,
How I want myself to be.
Another layer, another cover,
There's so much more you could discover.
What I think and what I feel,
All of that is not surreal.
What to show and what to hide,
I'm the only one to decide.
I might seem strong and confident,
Or maybe shy and silent.
The people who love and believe in me,
They're the ones who really see.
Under the covers, under the layers,
I'll let them see the chaos.

Because I don't even know who I am,
--yet!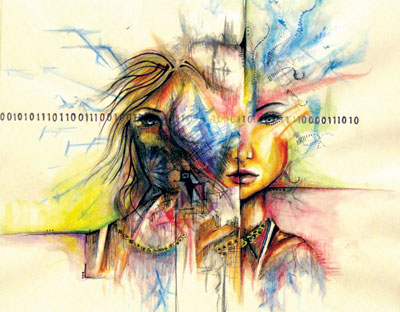 © Melissa W., Fayetteville, GA