I aM...fRoM
April 25, 2011
I am from many places in the world
from Puerto Rico, Germany, and Ireland.

I am from two parents who care a lot
from a big family who enjoy helping in life

I am from pizza on the weekends and three meals each day

I am from many activities
from Atari and 360, to parkour and extreme sports

I am from my favorite music
from rock, alternative, and metal

I am from "Green eggs and ham" & "Harry Potter"

I am from "Don't be content with being average. Average is as close to the bottom as it is from the top" & "In life, make as many mistakes as possible. With mistakes comes knowledge, with knowledge comes wisdom"

I am from water parks and family outings

I am from my many homes and neighborhoods
from Logan Square to Humboldt Park

I am from near deaths and new lifes
from multiple scars, broken bones, and blood

As I get older, I become more aware of life all around. Its many joys and wonders are too big to carry, so I store them in the one place I can remember.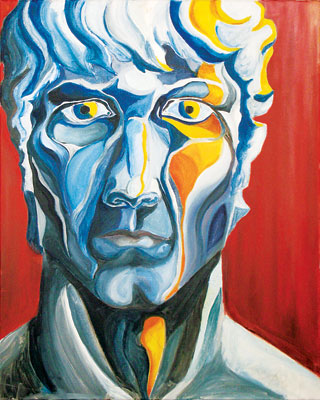 © Michael R., Cambridge, MA