Close to the End
May 4, 2011
Through the land and the sea,
As far as the eye can reach.
Past the valleys and the cliffs,
To where the sycamore had lived.

Under the dead roots and bugs,
Under the mushrooms that hugged.
Where the bears once roamed,
All that is left is the bones.

Bones of the past,
When aside she was cast,
To make way for the future,
As she withered fast.

She has forever outlived our time,
Only to be with what we left behind.
The trash, the mess, the filth, the grime,
Year after year it left our minds.



We focused on teaching and fulfilling our dreams,
Reading the words without looking at the scenes.
Going to universities and colleges to be smart,
So that when we argue it's like a work of art.

The one thing we cherished and knowingly killed,
The great minds realized what our actions instilled.
Accused and disgruntled we had one question in mind.
What could we do with our last second of time?

Our solidity pending until a solution can come,
Earth races to the last beat on the drum.
To what do we say as we wait and wait?
Do we fight for our lives or go with our fate?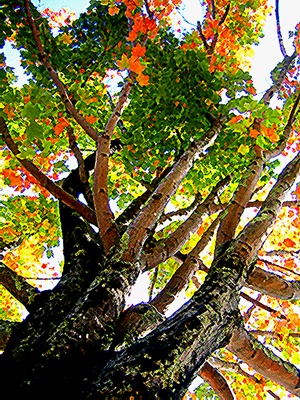 © Kathryn R., Shelby, NC