The Irrepressible Race
April 29, 2011
Each breath we take to live is another we take to die.
This is the year 1940 and my luck has run bone dry.
These ungodly stenches and cramped rooms,
the sulfur in the air all I can smell is fumes,
the gray smokey haze that forever cloaks the air,
how nothing is strictly yours, everything you must share,
weekly eliminations those dreaded lines of five,
standing there silent and stoic praying for your lives.
One by one only the fittest would still stand.
This earned us a one way ticket to a far away land.
It is there where we would earn our keep.
Where sleep was impossible we just lay in a heap
and food was scarce, never a full stomach had I.
The lack of food caused many to roll over and die.
Never a proper burial did they receive.
Many were tossed away with a great big heave.
Families were broken and people were battered.
Innocent lives were splintered and shattered.
Then in 1945 peace would once again prevail.
Many had died though, we were all so frail.
Nearly annihilated but today we still stand.
He had not won we had reclaimed our land.
The great leaders death occurred by his own hand
like so many others but unlike him we knew how to withstand.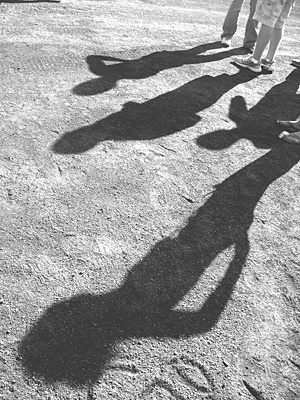 © Trella R., Mountain Lakes, NJ