Demon In My Dreams
May 6, 2011
I like you
but i like him too
and her
and her
her too
him as well?
AHHH!
Is it wrong to fall for an ex's bestfriend? Will it ruin their friendship?!
Is it wrong to like one person at a time?
Who do i like more?
Who do i want more?
Sometimes i want to run and just start over with a new name... but im scared to just the way im scared to fall for you.
I have a strong feeling your just like your bestfriend. So i guess it's okay to have back up plans?
Somethings not right, but nothings wrong? Im so confused.. Confusion takes over me like the demon in my dreams.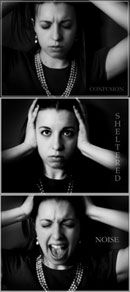 © Michelle B., Blairsville, GA