First Day Writing a Good Story
May 3, 2011
I was 9 years-old when i was writing.
People said it was about me dieing.
Who ever said that started laughing.
Then his friends started laughing.
So i said that was corny.
Then he got mad and took his tray of macaroni.
My clothes was coverd with cheese.
So i started to run and leave.
I was sad ang lonly.
i wanted to be with my girlfriend.
Then she found me and said,"It's okay your safe with me."
I was not sad, i was happy.
Then I said," i now that already."
Then she Smiled at me.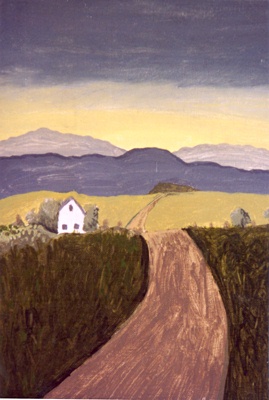 © Alisa L., Tracy, CA