Ode to Jamie
April 29, 2011
Whirling and dipping in the sky,
To the heavens above I fly.
Feeling like a feather directed by the wind,
Swaying slightly as the breeze caresses my skin,

Up ahead on a platform of gold,
The beautiful gates standing so bold,
To the left with a smile cast upon his face,
Stands God ready to open the glorious gate.

Instantly I drop to my knees at the sight
Of God the Holy Spirit and Jesus Christ.
After I can stand on my own two feet,
I walk through the gate where my sister I shall meet.

Standing there beautiful as can be
Is my sister Jamie looking back at me.
I grab her in my arms as tight as I can,
Then she starts to slip away like sand in my hands.

I start to panic as she begins to fly away.
In the next few seconds, my world turns to gray.
There's a flash of a white beam.
I wake up and know it was only just a dream.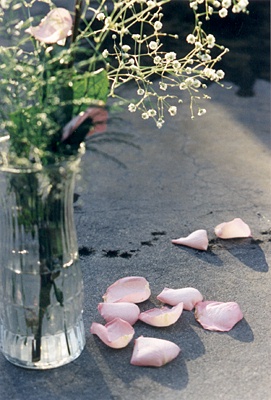 © Mary A., Fullerton, CA