Captivated
April 24, 2011
She wears a grin,
Her heart is grey,
Unsure of where she's been,
Or where she'll stay.

She captivates onlookers,
Her beauty is stunning,
She shames all the hookers,
And sends girls running.

Her pale skin does glow,
Her hair is so sleek,
Of all the styles I know,
Hers is the most unique.

She's got slender hips,
And gorgeous eyes,
Nice plump lips,
That sends up sighs.

She stole my heart,
And ripped it to pieces,
Ripped it apart,
Yet my love for her never ceases.

Never understands,
Nor cares, in that case,
Always demands,
Just a pretty face.

Even though she's flirtatious,
And gets all the boys,
She's a bit surreptitious,
And drops them like toys.

I love her, the same,
I believe she can change,
I'm so glad she came,
Even though she is strange.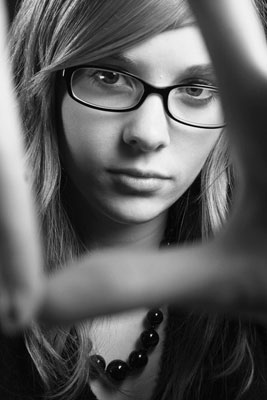 © Marina S., Vineyard Haven, MA