What Can't be Seen
April 21, 2011
She looks like just your average girl as you watch her walk by
With her hair blowing in the wind, a sparkle in her eye;
But everything that you can see is only the outside
And barely gives you any hint of all the pain she hides.
You think her makeup is too much and slightly overdone,
But she's disguising freckles for which she is made fun;
Her jeans look uncomfortable, maybe a bit too tight,
But she was too ashamed to go up one more size;
You think to yourself that she has pretty hair,
But sometimes she thinks it'd be better if it wasn't there.

It's just so hard to find yourself and accept who you are.
When you're fed so many expectations, the reach can seem too far.
What you expect yourself to be and what others want
Always looms in the distance, and your dreams it haunts.

To make yourself seem good enough can be such a hard task
That it's way too long before we can find ourselves at last.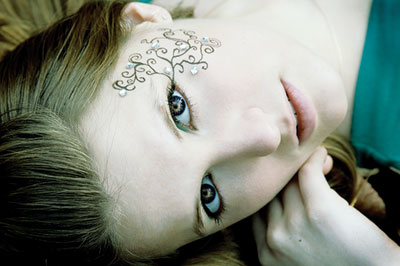 © Michelle B., Blairsville, GA