Chocolates
May 2, 2011
Chocolates just for her
that she will never see
because she has been taken
from you, already.
Milk chocolate,
pure like her soul and,
she would be disappointed
if she knew they were stolen.
But she will never know
about this or anything else,
for life has ended for her,
leaving you all by yourself.
And if she asked you where they were from
you'd look down and say
"it's a present, what does it matter
where it's from anyway?"
and she'd smile and laugh
because she saw you were a good kid;
not just any kid – hers:
an attempt to make up for all she did.
But now that she's dead
and now that she's gone
you're the bad kid
and everything's gone wrong.
And in the end, she knew,
it wouldn't be enough
so she tried to do all she could
so your road wouldn't be so rough.
She tried to give you a better life
no matter how you resisted,
she tried to keep you in school-
she tried to keep you consistent.
Although she couldn't save herself,
she wanted to save you
from repeating the process,
so you wouldn't end up like her, too.
She taught you to love
and so many other things,
that can't be taught in school,
that's a good upbringing.
So while you struggled,
and she was the only one who believed,
the other parents said she wasn't up-to-par
and that you should be retrieved.
And as the sickness overcame her,
and she could help you less and less,
you got her the only thing
that you knew brought her happiness;
The heart-shaped box of chocolates
you brought home every day
from the corner store, and though the clerk saw you
he knew your story and let you take them anyway.
The bright red box of chocolates
the only color in her life
as everything else for her dimmed
under the stress of her strife.
The daily box of chocolates
helped her in so many ways;
you kept her happy
until the end of her days.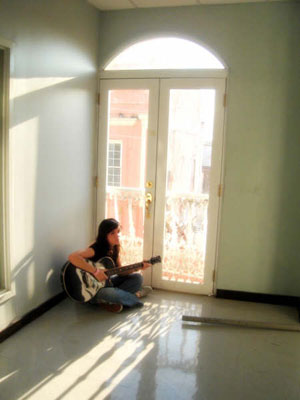 © Eveliz V., Bayamon, Puerto Rico